Hamsa Hand Bracelet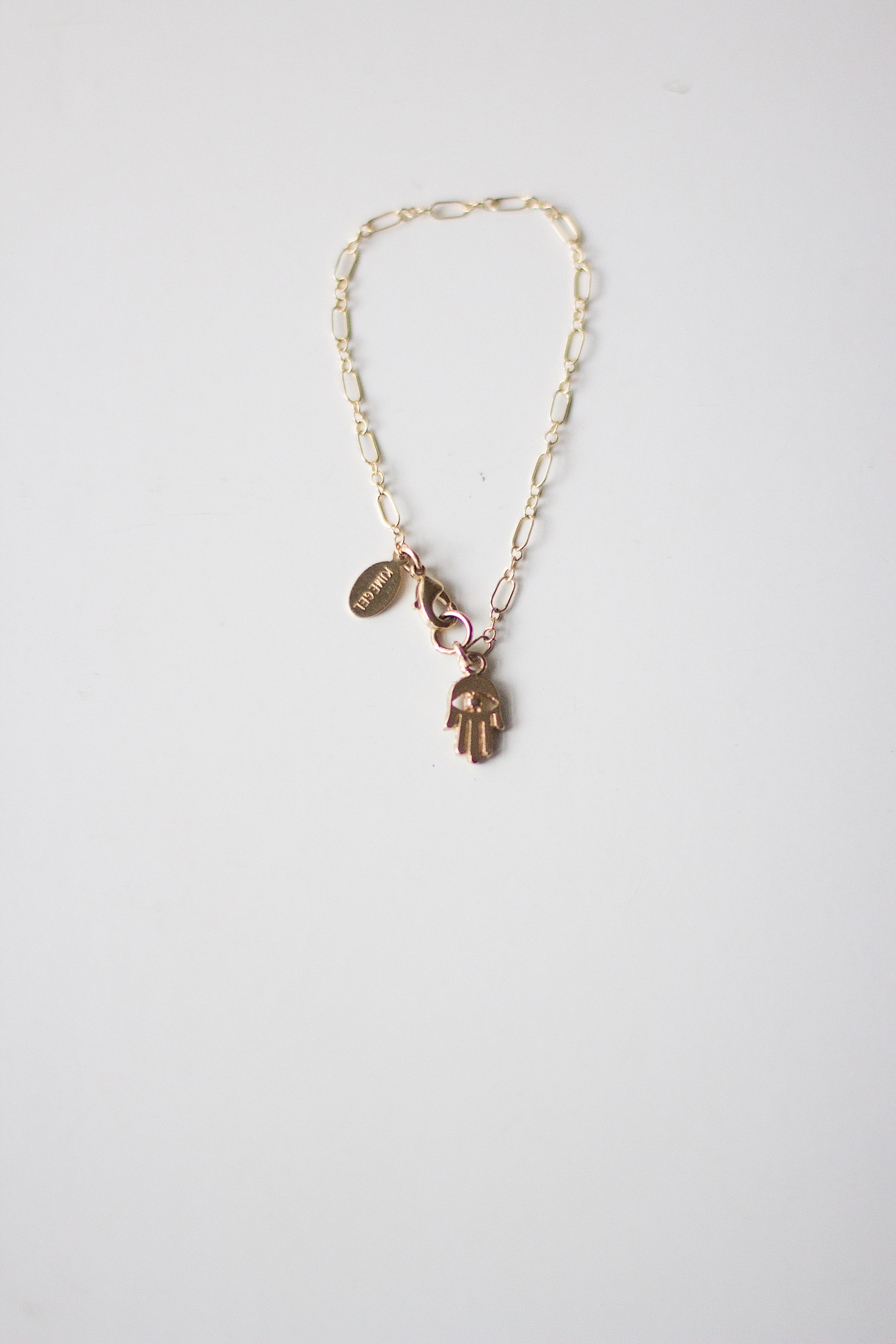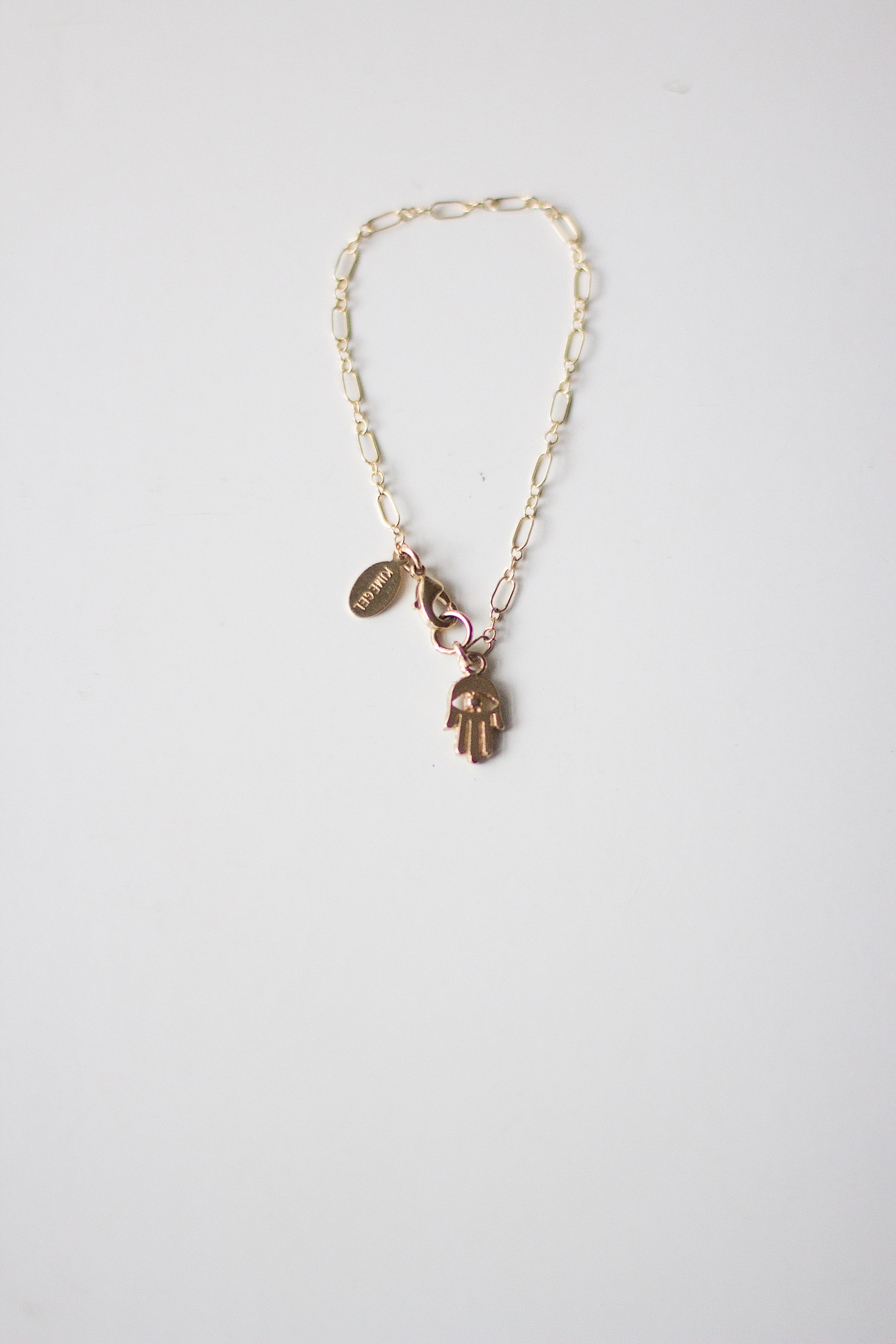 Hamsa Hand Bracelet
A hamsa hand bracelet designed with gold plated chain & charm and gold filled jump locks and jump rings.
The Hamsa hand promotes POSITIVITY/ ABUNDANCE/ FAITH. The Hamsa symbol is worn as a defense against negative energy as it deflects the gaze of the evil eye away from the wearer. Believed to channel the forces of good, embrace the energy of your hamsa hand bracelet that promotes healing & fosters miracles.
* The Hamsa Hand Prayer*
Let no sadness come to this heart,
Let no trouble come to these arms,
Let no conflict come to these eyes,
Let my soul be filled with the blessing of joy and peace.