Selenite/Agate Macrame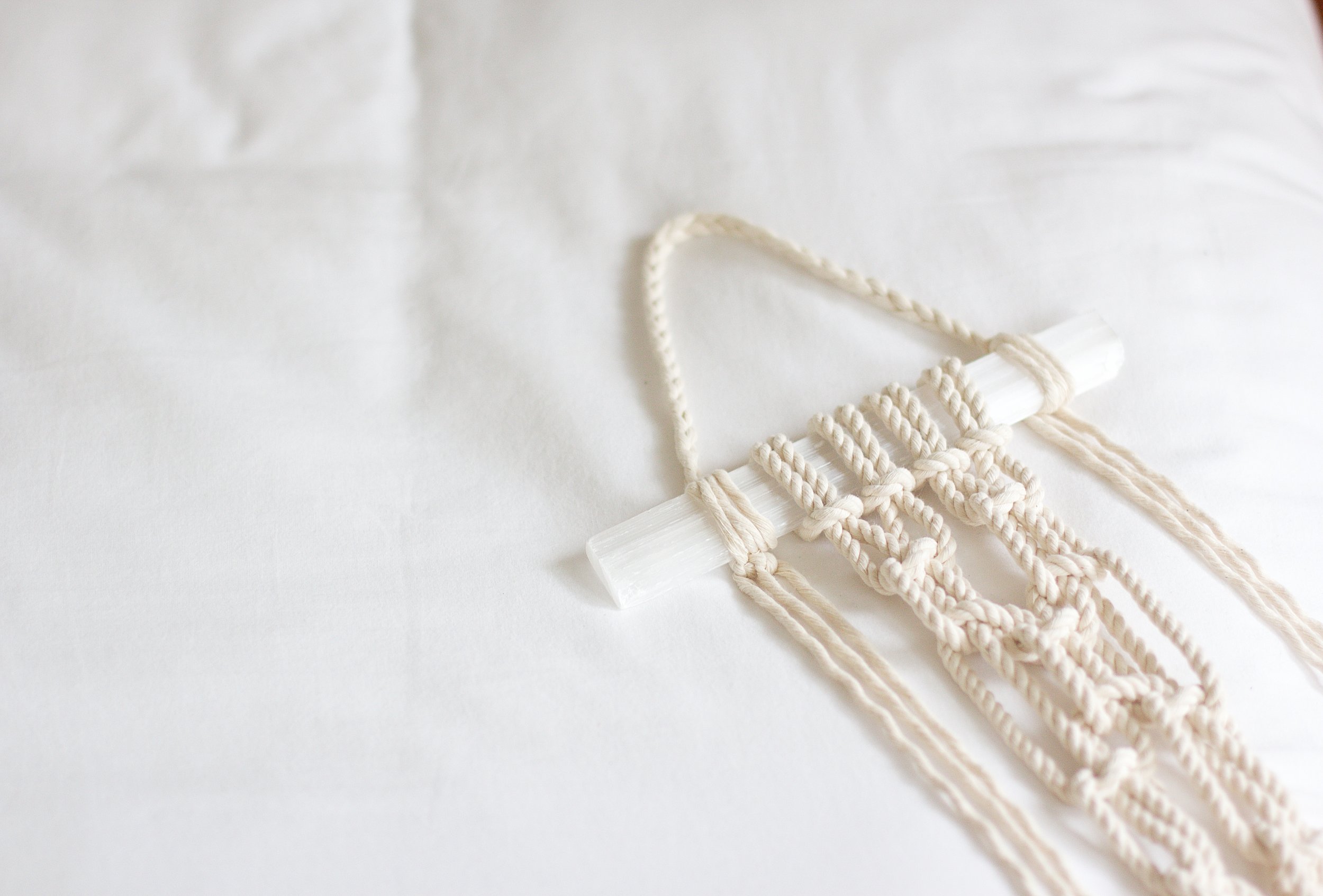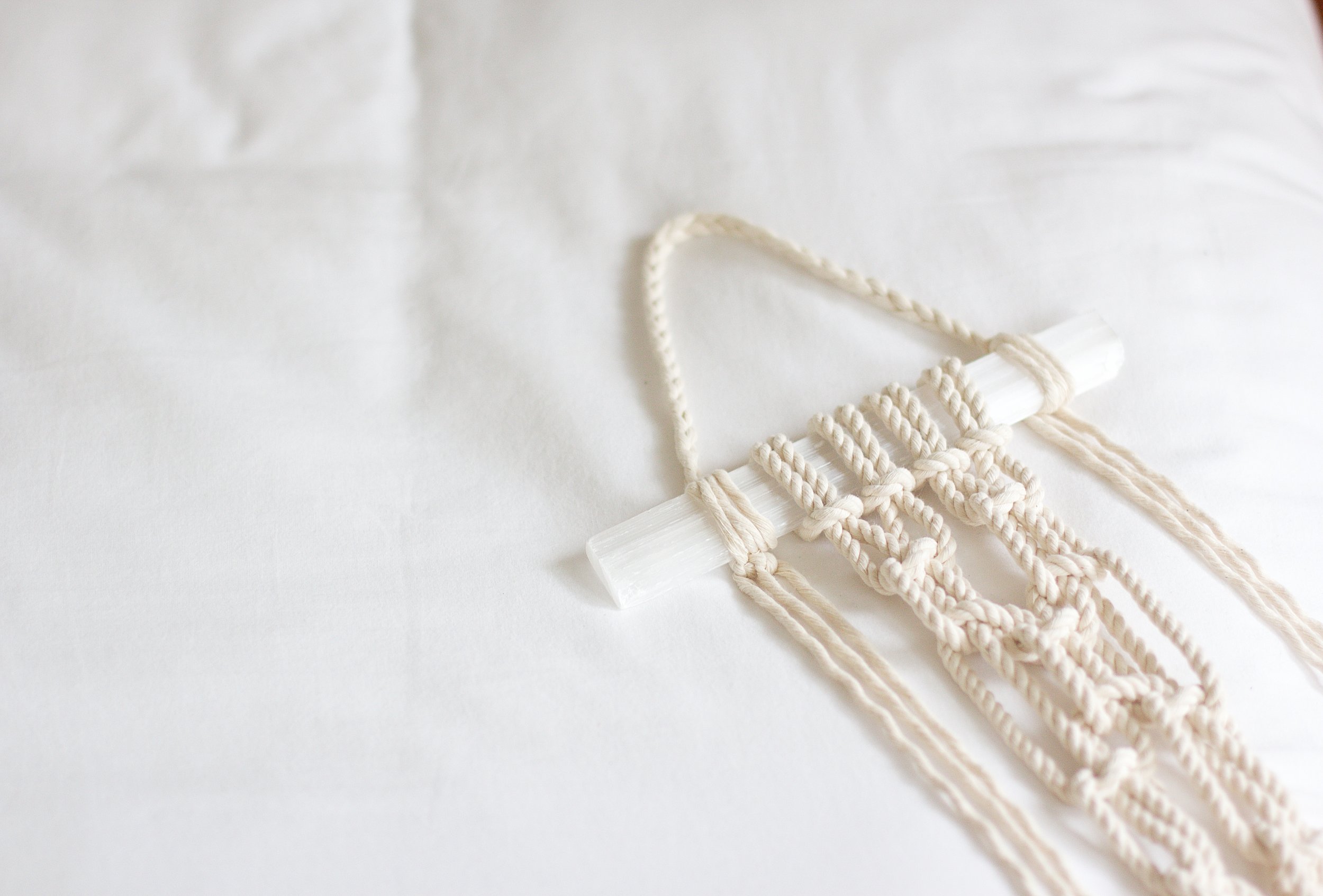 Selenite/Agate Macrame
A macrame piece for your space that measures 8' width / 39' length.
A gold plated agate stone is centered into this piece. A selenite wand is the base for this piece.
*Stone meaning: Agate stones are known for balancing yin/yang energies, healing, promoting courage, protection & calming. I specifically picked an AGATE stone to center this piece to bring GROUNDING and STABILITY into your home. Selenite is for removing negative energy from your space.
*Each macrame is unique using raw cut stones while following an intuitive pattern.